From a single chandelier, to hundreds of integrated pendant lights, ShineON LED can bring your vision to life. ShineON can handle everything from design to manufacturing.
---
Harmonious Pendants
The chic, modern Park James Hotel in Menlo Park, CA tasked ShineON LED with creating a breathing wave of light for their lobby and bar area. ShineON designed and manufactured over 500 dimmable, tunable, DMX driven pendant lights. The lights were delivered on time and under budget, and ShineON was there every step of the way to make sure the installation went flawlessly.
---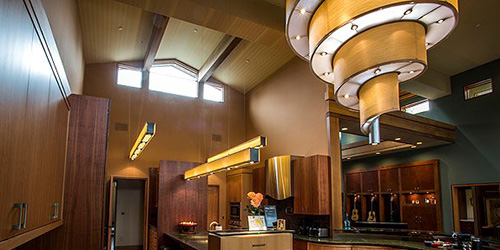 Chandelier
Working directly with Kyle Minor Design, ShineON LED designed, modeled, rendered and installed LED lighting into this LED spiral aluminum frame with wood veneer. The 10' x 12' chandelier has over 135 feet of Warm and Pure White LEDs mounted on the inside and controlled with a Lutron wall dimmer.
---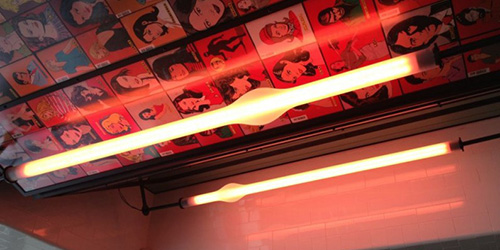 Farina Glass Tubes
The Farina Pizza project consisted of 10 custom blown glass tubes and custom inner LED diffusion illuminated with custom RGB LEDs. The structure to support the glass, diffusion and LEDs were designed and built in 3D and cut with a water jet machine.
---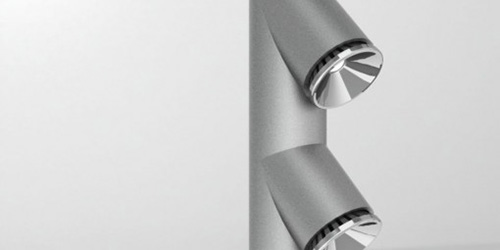 The Scissy Light
ShineON LED designed an LED lighting application for B&N Industries' Scissy Display System. The B&N retail fixture systems called for a single spotlight LED lighting accessory.