ShineON LED has developed a wide range of custom LED applications and products for retail, from jewelry and clothing to close-up product focus lighting. LEDs are uniquely well-suited not only for shining light onto objects for display purposes, but also integrate easily into the design of the retail fixture. Consult with us to develop retail product focused lighting for your entire retail or workspace.
---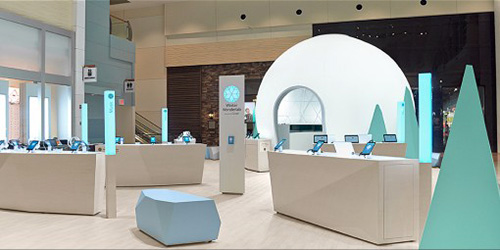 Google
ShineON LED created Google's Winter Wonder Lab - a digital light show with dynamic custom color shifting. Custom designed merchandise counters are lighted with dimmable pure white LEDs and controlled by the Traxon Light-Drive Elite controller.
---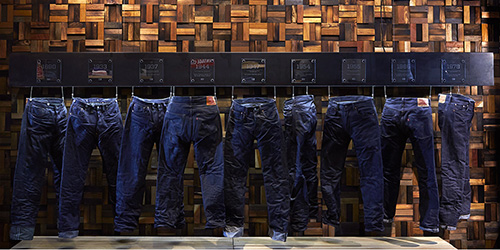 Levis
For Levi's, ShineON LED to provided a variety of pure white and warm white custom LED retail fixtures, including display pyramids with LED bars and custom designed freestanding light boxes.
---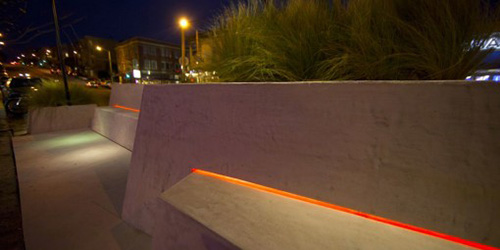 Parklet
Together with architectural design studio Siol, Shine On LED developed a custom water-resistant LED solution to illuminate this parklet located on the corner of California and Fillmore in San Francisco. The RGB LEDs sit in a 'reveal' at the lip of the seat pan to follow the unique contour the architect defined.